First exhibited at the 1961 Hotel in Siem Reap, Cambodia in October 2011 for the first Art Explo, under Be/Longing; a solo exhibition.
Prints were exhibited at the International Pop Up Show in Oakland California, in February 2013.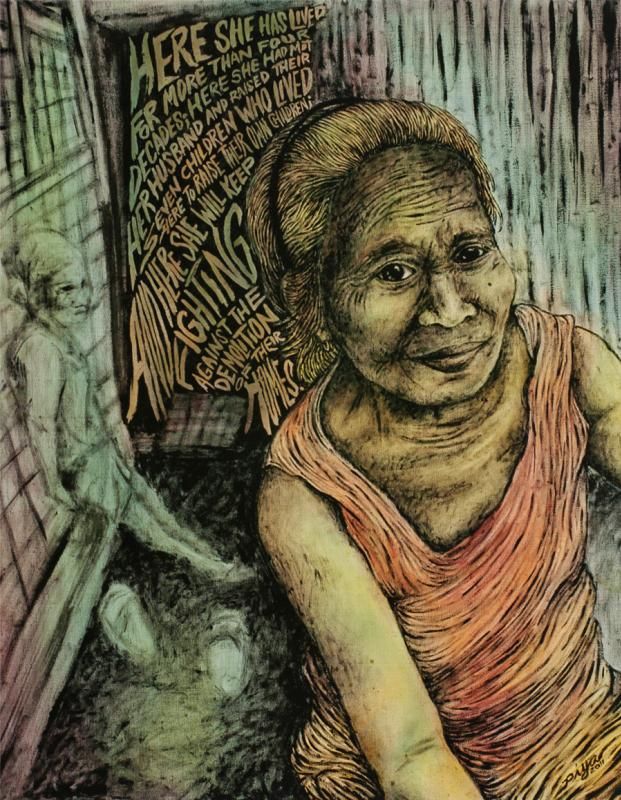 Corazon De Jesus, San Juan
acrylic and dye on paper
20 x 30 in.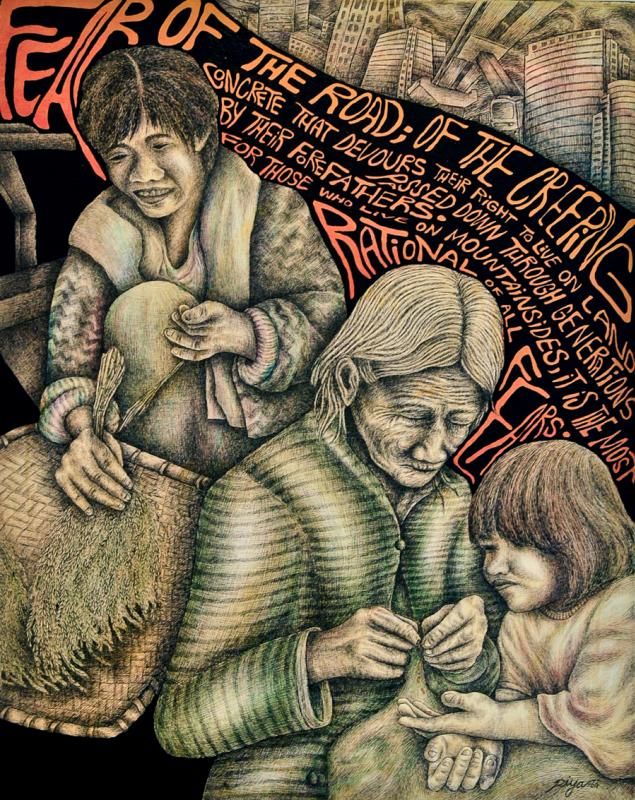 Mompolia, Ifugao
Pen and ink and acrylic on canvas
2 x 3 ft.